6 tags
Big thanks to my pal Sachi Subterranean for featuring one of my tracks on  her "Hometown" 50th episode of Make More Noise.  Stream the whole thing below for lots of hits from all the DE/PA homies! Make More Noise 50 (Hometown Heroes Edition) by Orsosachisays on Mixcloud
4 tags
3 tags
3 tags
4 tags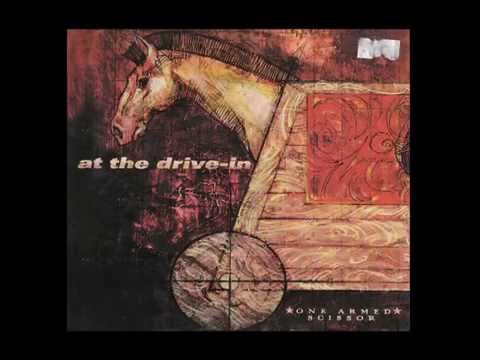 3 tags
Thinking of Jason Molina, his family, and loved ones this evening – and taking the opportunity to remember those I've lost, and be thankful for those that continue to be in my life. Alcohol is everywhere, and addiction is terrifyingly powerful.  From the sounds of it, Molina did his damndest to fight the good fight, and that's what counts. In his own words: The real truth about it is No...
3 tags
6 tags
"Consumers' attention spans are shortening by the second; most news is only..."
– Yes, "brands"! Enter the conversations about a murdered woman "as they're happening" to "leverage ongoing momentum". (Source)
5 tags
3 tags
6 tags
4 tags
3 tags
5 tags
5 tags
tapes here free →
Check out all the Apartment 421 releases here, including my new split with Ryan P. Conaty.  Recorded back to digital from analog for that extra boom and crunch!
3 tags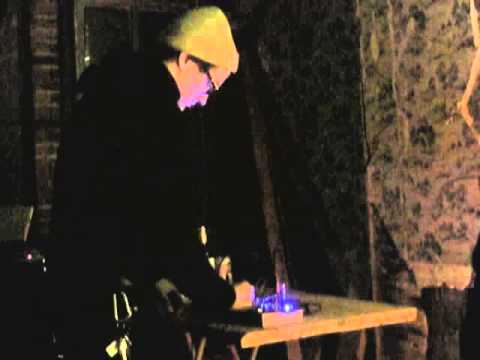 3 tags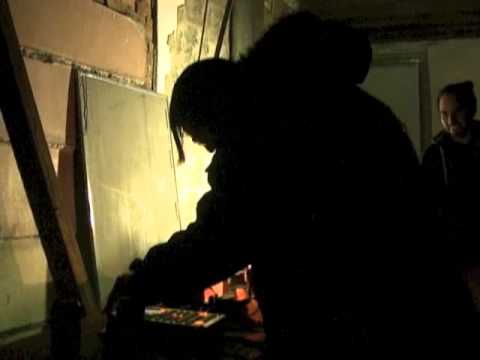 3 tags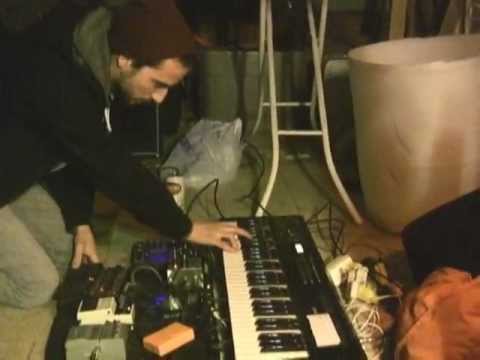 3 tags
2 tags
New tracks from my Delaweird S/T CD-R are now on Bandcamp to stream & download for free.  Msg for a physical copy. S/T CD-R by Nigro
4 tags
3 tags
4 tags
Nights In
Here's a new track from the Delaweird CD-R I'll be releasing at this month's Final Friday show in Wilmington, DE.  Msg for address/details and meanwhile enjoy the jam.
8 tags
2012 Recap: #1
1. Daphni - Jiaolong // Four Tet - Pink At first glance, this choice could seem like a cop-out. Just pick one. Lists are arbitrary and fun and that's the point. But upon closer inspection (and listening), I think it becomes clear that not only are these two albums some of the best of the year, but their combined voices make a telling statement about popular music in 2012. Which is: electronic...
3 tags
2012 Recap: #2
2. The Luyas - Animator It's taken me a few days to get this one out. Mostly because all of this writing is tiring. I'm no professional, and I've come up with something to say about 18 different albums at this point. I'm an amateur writer, and I'm pretty much out of ideas. There are only a few things I like in music, anyway. You've heard it all by now. I've even written about The Luyas'...
2 tags
2 tags
6 tags
NEXT FF>>>
Two announcements: 1. Check out the new Delaweird Tumblr for all the latest weirdo transmissions from the first state. 2. Playing solo for the first time in almost a year at the end of this month.  Thanks to Alex for stepping up and helping out with FF.  I'll have CD-Rs off all new material available.  Come hang, support the scene, and grip a disc! delaweird: FINAL FRIDAY # 14 FIRST FF...
2 tags
2012 Recap: #3
3. Left and Right - Left and Right For the second year in a row, I'm writing my year-end recap while riding NJ Transit between Trenton and New York City on New Year's Day. My reasons for riding are quite different, as is my direction of travel – an important distinction. Still, the consistency is oddly comforting. It's also appropriate that I'm writing about Left and Right's self-titled album,...
3 tags
2012 Recap: #4
4. Menomena - Moms Menomena might as well have cut to the chase and named the record Daddy Issues. I mean, Moms is about as close as you can get without going over. These guys have always been pretty tough on their relationships with family, women, and God, but 2012 saw them take it all to a new level of self-absorbed melodrama. Similar to On the Water (a 2011 favorite), Moms finds comfort in...
4 tags
2012 Recap: #5
5. Lotus Plaza - Spooky Action at a Distance The words "Deerhunter side project" made me really want to dislike this record. They still do. I tried my damnedest to ignore it with the hope that if I refused to acknowledge its existence, it would go away. I caved and listened to the first single, "Strangers," and it didn't really do much for me. It's still my least favorite song on the record....
3 tags
2012 Recap: #6
6. The Men - Open Your Heart Anyone who's ever been in a band has, by necessity, been in a first band. If there's any teenager who's told you that he or she hasn't dreamt of being a rock (or pop) star, they're lying (or will grow up to be an engineer). The thing is, you gotta start somewhere. First bands are a lot of fun because, "Wow, cool, we're in a band!" First bands are also very creative...
1 tag
DUNE AGE: 2012 wrap up →
More lists like this list! duneage: if i had a top 10 of 2012, windhand's full length would be probably 7 or 8 of them. space beach live two days in a row was my favorite show.  rad to meet and play with lungsmen, they kill and rule to party with.  no surprise the black cowgirl record is so good it makes me wonder why i bother making music at all.  both APE! and The Headies continue to get...
4 tags
2012 Recap: #7
7. Beach House - Bloom It's nearly impossible to tell where Teen Dream ends and Bloom begins. Nine times out of ten, I would use this as a point of criticism, but this year Beach House were able to beat the odds and take things to a new level without drastically altering what they do. The group opted to focus inward, continuing to refine a sound that was already sonically limited and...
3 tags
2012 Recap: #8
8. Grizzly Bear - Shields It's hard to say what makes Shields rise head and shoulders above previous Grizzly Bear releases. They're still painting with the same palette, all chiming guitars, plaintive piano, and sighing orchestral arrangements. It's just that across the board, the boys (Bears?) have amped their game up, opting to crank the vocals and drums, and more than occasionally let things...
oh sweeeeet: LISTS 2012 →
MORE LISTS LIKE THIS LIST prabhujotsingh: TOP 10 PHYSICAL RELEASES OF 2012 in NO PARTICULAR ORDEr…. just listing stuff as they come to mind.  in reverse order. 10. DINNERS / CON TEX split the balance of "is this noise.  is this music.  is this musical noise?  is this noisey music?" is brought to the forefront.  when the chocolate becomes almost too bitter, a grand dose of total sweetness...
3 tags
2012 Recap: #9
9. Moonface - With Siiani: Heartbraking Bravery As I wrote last year, Moonface's Organ Music Not Vibraphone Like I'd Hoped was Spencer Krug's first release (under any moniker) that didn't make my Top 10 list for its year. With time, and the release of Heartbreaking Bravery, I realized that's because it wasn't for me. It was for him - a self-centered, navel-gazing affair, Krug...
3 tags
2012 Recap: #10
10. Killer Mike - R.A.P. Music In the opening line of "Untitled," Killer Mike lays out the central dichotomy of R.A.P. Music: "You are witnessing elegance in the form of a black elephant." Over the course of the next 45 minutes, he makes good on the promise, slinging thoughtful ruminations (topics include his relationship with his wife and his position of influence as a public persona) and...
11 tags
2012 Recap: #15-11
11. Matthew Dear - Beams Like Black City before it, Beams is squishy, crunchy, grimy, and slimy. Previously, these sounds evoked the unease of repeatedly finding yourself sucked into the wrong corner of the club. On Beams, the sun is coming up, and it's the sound of bodies moving and blood pumping. Of course, it's way too bright out and you've got a throbbing headache, but it's a good...
11 tags
2012 Recap: #16-20
Like clockwork, the end of the year is upon us, and also like clockwork, I've got a list of records that came out this year that I like very much.  The only thing this list represents is what I listened to in 2012, why I liked it, and my ability to put it on the Internet.  I said it last year and I'll say it again: That's why it's not titled "Best of 2012," that's why my friends' bands...
14 tags
My noise/music video is at 115 views today
I neglected to give a shout out to Molly's rad mini-doc about the Wilmington/Newark, DE noise scene when it hit the web last week.  It's racking up plays, and rightfully so.  A well-done, informative piece with lots of good info & perspective from some of the best jammers around. "All the Noise You Never Hear": mmglimpses: say whhaaaaa??
18 tags
Wilmo Rock Circus 2012 Podcasts
There are a ton of new recordings to check out on the GraffitiRadio.com podcast page from our broadcast at this year's Wilmo Rock Cirucs.  This year's edition was bigger and better than last year's, featuring some of the highest-caliber bands in the Delaware area. They're all worth your time, but you'd be remiss if you didn't take a listen to the angular rock...
3 tags
Watch
Caught the first 20 mins of this on Thanksgiving night; really glad I got to see the rest of it.  While MJ's particular brand of eccentricity could certainly be a double-edged sword, in the mid-80s it was undoubtedly cutting in his favor. pitchfork: Spike Lee's song-by-song documentary on Michael Jackson's 1987 blockbuster Bad — featuring new interviews with ?uestlove, Kanye, Martin...
4 tags
2 tags
4 tags
Montuno
As I wrote in my 2011 year-end recap, it happens only a few times a year.  Without any word-of-mouth or buzz pieces preceding it, you discover an artist or album that stops you in your tracks.  It arrives with everything in its right place, so self-assured that it has exactly what you need - and unlike so many other over-PR'd releases that have come across your desk this yaer, it does. ...
3 tags
David Boone of Dawns joined me in the Graffiti...
3 tags
Hands of Glory
Here's a piece I wrote about Hands of Glory, Andrew Bird's second release of 2012, for my GraffitiRadio.com blog. While Andrew Bird's not breaking any new ground for himself or the listener on Hands of Glory, it's an excellent opportunity to see what an artist of such a high caliber is like when the pressure's off. There are times when we don't need a finished product; watching a...